THE I.C.E. (In Case of Emergency) BOX
PEACE OF MIND IN THE MOST DIFFICULT OF TIMES
Help your members get organized
The I.C.E. Box can provide your members with a tremendous feeling of accomplishment and peace of mind once it is fully leveraged.

As the initial step in the estate settlement pre-planning process, the I.C.E. Box brings together every document an executor would need regarding the estate. It also provides a wonderful opportunity for credit unions to further enhance their member relationships by accompanying them through this process.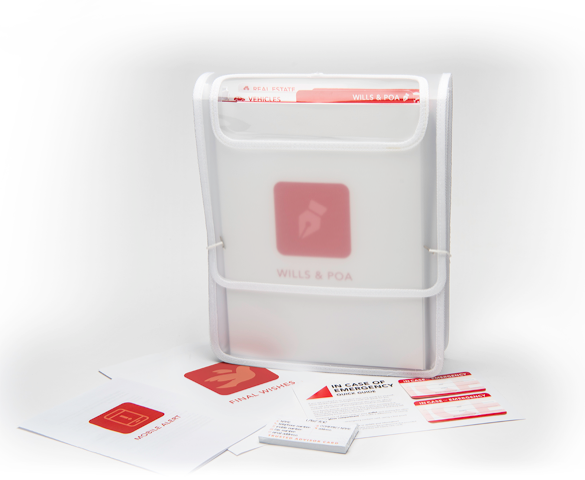 The I.C.E. Box is a wonderful gift to offer your loyal and aging membership. It provides peace of mind and represents the first step in the estate settlement pre-planning process.

YOU CAN PROTECT AND GROW YOUR ASSETS.
People of all walks of life have experienced the challenges of rebuilding their lives after the loss of a loved one, a disaster, or other emergency. In moments of grief, panic and uncertainty, we tend to lose focus and structure.

While preparing for such events won't prevent them from happening, or even lessen the shock and grief, being able to produce vital documentation is essential.

During these times of stress, having access to personal, financial, insurance, medical, and other records is crucial for navigating and managing the process.

Taking time now to collect and secure critical data will give you and your loved ones peace of mind, and in the event of a crisis, will ensure you have the documents necessary to start the recovery process without delay.