ESTATE SETTLEMENT PRE-PLANNING
PROTECT AND GROW YOUR ASSETS
The opportunity
It is projected that approximately $1 trillion in personal wealth will be transferred from one generation to the next in Canada by 2026, with roughly 70 per cent of that in the form of financial assets. With over 250,000 deaths in Canada annually, and 5.7 million credit union members, we would expect 40,000 members would pass each year. How is that impacting your deposit base?

We've all heard of estate planning, and funeral pre-planning, it's now time to introduce Estate Settlement Pre-Planning.

This section describes how to leverage the market leading Closing Affairs kit along with the I.C.E. Box to protect and grow your deposits during this transfer of wealth. With over 500,000 Closing Affairs kits sold to Canadians coast to coast, this suggested process will certainly provide tremendous value to your membership.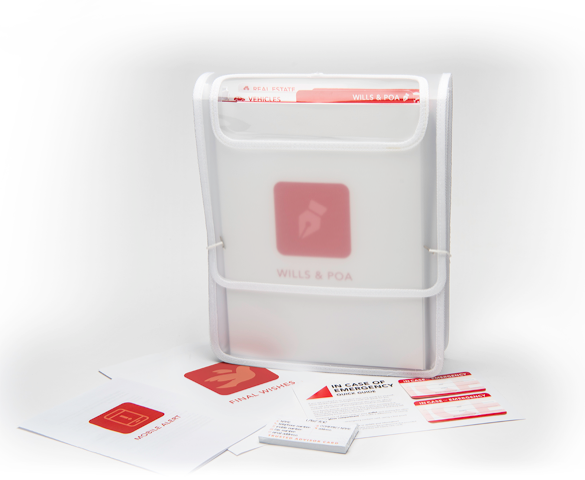 These are the suggested steps to protect and grow your deposits:
Register your member facing staff for the Closing Affairs training;
Create a list of members that represent a high risk due to large deposits on hand and age;
Provide them with a free I.C.E. Box to get all of their estate documents in order;
Ask for Executor contact information;
Explain benefits of estate settlement pre-planning (not unlike benefits of funeral pre-planning);
Sell them the Closing Affairs kit for $275, or consider giving it to the members if overall size of portfolio warrants such an investment;
Communicate with Executor to share the great news;
Attempt to on-board the Executor as a new member to protect and grow your assets.